Application development services to impact your growing business growth
Application development services are the next generation that holds the reputation of web and mobile app design and development work. Complexities of different app challenges make a company like Asinfovision stand out and counted as one of the top mobile app companies in Gurgaon, NewDelhi region. We are a highly rated web and mobile app development that offers the current day's most sought-after software products to ensure customers find our bespoke services thoroughly worth having.
Our experienced development teams are well versed with different trending technologies stack. They built and implemented all new technologies to good effect and developed cutting-edge mobile apps compatible with all devices. We are into the business arena for years, and all our development teams are specialists in merging next-generation apps perfectly aligned with customers' needs and demands.
We build next-generation software products that are robust, scalable and compatible with any device seamlessly. Our recommended application development services include technology consultation, development, testing, support and maintenance. Our happy clients' testimonials are a testimony of offering all these exceptional bug-free software and mobile app features that make our company standout in terms of dominance in the mobile technology and marketplace.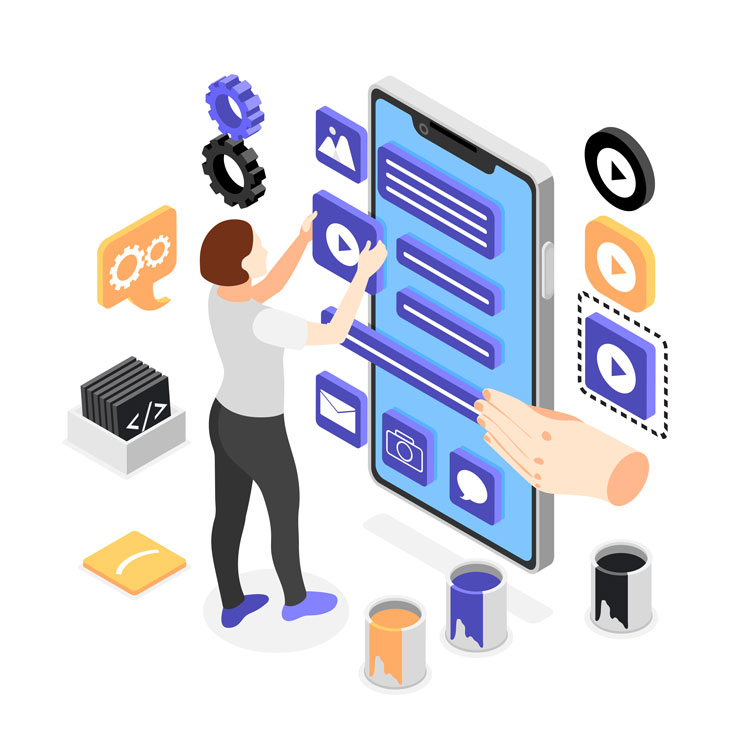 Application development offerings
Web application development
We are a proven company that unleashes the power of offering web and mobile apps. We offer end-to-end web application development services that include designing, prototyping, building and migrating to whole new web architecture.
With us, you get plenty of benefits as all our featured apps are developed by a tech-savvy mobile app development team. Our specialization is to create and develop secure, robust and responsive apps that run on any device.
Mobile app development
Whether you are familiar with hybrid or native platforms, our recommended apps can produce excellent results and are capable of helping consumers' current days needs and requirements. We provide flexible custom web apps and improve user engagement and accountability.
IOS app development
We deal with and offer mobile app services compatible with any device. We are specialists in developing IOS mobile apps to perfection. Our mobile apps are compatible with iPhones, I pad and Apple watches.
Android app development
Our Android app developer's team practices all the trendiest mobile app technologies to produce world-class mobile apps and helps our growing business to grow rapidly. We build versatile and highly designed hybrid apps that reduce investment costs, and you will have access to all leading mobile app technologies.
Benefits of availing our unmatched mobile app services
Maximizing mobile users seamless experience and boost ROI
Asinfovision is the global tech-heavy mobile app company that develops and supports world's top companies and collaborated with them to globally accelerate its business growth.
Rapid application using and implementing agile technology
We develop web and mobile apps by working with the next level of technologies. Today's esteemed customers and consumers want faster speed and uninterrupted bandwidth to experience better mobile app features and applications.